I'm not going to bore you with a long list of ranking factors that'll leave you confused.
Instead, we're going to discuss the most IMPORTANT GOOGLE RANKING FACTORS in 2022- that you need to know right now.
You might have come across articles listing 200+ Google ranking factors.
It will interest you to know that some of the factors in those lists are not actually ranking signals but part of the consideration for crawling or indexing processes.
If you have been following me, you'll remember I made a clear distinction between crawling, indexing, and ranking.
Here is a list of major Google ranking factors you need to know. This list is a group of ranking factors, which we're going to expand one after the other:
Domain level ranking factors
Site-level ranking factors
Page-level factors
Backlink ranking factors
Users engagement and interactions
Social media ranking signals
Side note: not all of these will have a direct impact on your website ranking. There are some factors that'll indirectly affect your ranking.
Backlinks Factors
Backlinks are one of the most important ranking factors if not the number one factor in Google.
1. Link Quality And Quantity
Backlinks are links from other websites to your website. The higher the number of links to your site, the higher your chances of ranking on the first page of Google.
But remember, quality is better than quantity; 100 quality links from a spam-free website is better than 1000 links from low-quality websites.
2. Link (Anchor) Texts
Link text or anchor text is the clickable text placed in an HTML hyperlink.
This signals to Google what the context of the linked page is about.
3. Domain Authority (DA)
Backlinks signal votes of trust to Google and so getting backlinks from domains with high authority will serve as a vote of trust. And should be your SEO link building priority.
4. Keywords In Link Title
Having a keyword that closely relates to the linked page will help strengthen the backlinks.
Do this with care to prevent keyword stuffing.
5. Page Authority
Pages of a website have their own individual strengths and weaknesses. So, a link from a specific page with high authority (PA) will definitely improve your ranking.
6. Link Diversity
Getting links from a single or few domains will not help as much as links from many domains.
But an important thing you need to take into consideration is to ensure that links are from niche related websites.
7. Link Velocity
Link velocity is a measure of the number of links acquired over a certain period of time.
If your aim is to boost ranking quickly consider an "aggressive" link building strategy—to maintain a positive (upward) curve.
Some Important Points to Note for Your Next Backlinks Strategy
A 301 redirect link is as powerful as a normal link.
Links from the homepage of a site to your web page carry more weight.
Guest posting is one way to get a link back to your website.
Backlinks can either be nofollow or dofollow links.
Dofollow links pass link juices of the linking domain to your website.
Nofollow links tell search engines not to follow a specific link from a website to your website. And thus, passes no juice. But as at March 2020, nofollow links are now used as hints.
Link placed at the sidebar and footer of a website which appears on all pages is treated as one.
Links from Wikipedia are nofollow but are worth going for as they add authority to your website.
Buying and selling links circumvent Google's guidelines.
Penguin algorithm is watching your backlinks profile - what, how and where you're acquiring links.
Content Factors
8. Unique Content
Original content will make your web pages stand out on SERP. 
Plagiarism is one of the things that can damage your rankings. If you're finding it hard to write, hire a content writer to produce good and quality articles or web copies for your entire website.
9. Content-Length
The length of the content is another ranking signal. On Google, the average content length on the first page is about 1,890 words.
So, lengthy content tends to rank higher. Keep that in mind!
10. Content Freshness
Your content length is not enough, you must keep it frequently updated. Or keep on creating new content.
Google Caffeine update is time-sensitive and favours articles recency or content updates.
11. Keywords In Content
You should strategically place keywords in your content. Do not overdo it.
Let your keywords be a mix of keyphrases and synonyms—letting it flow naturally into the content body. In SEO, we generally refer to this as LSI keywords; that is, latent semantic keywords.
12. Content Accuracy
Apart from the fact that Google wants you to provide users with accurate, relevant - and useful content, no one will link back to your webpage if the information is not accurate.
Also, you will lose Google's trust as well as visitors to your website.
Content accuracy is important, especially in YMYL (Your Money or Your Life) queries, which can "potentially impact visitors' happiness, health, or finances.
13. Content Depth
Sometimes, long-form content does not equate to a depth of comprehension, which is why sometimes, short content outperforms longer ones.
While writing content, don't just focus on making it long, but rather ensure that important topics are covered and that visitors would leave your site with a handful of information.
Domain Factors
14. Keywords In Domain
Using an exact keyword in a domain doesn't help any longer. it's the same as using a branded domain name.
Although this may help people to quickly understand what your business is about it doesn't make you rank above competitors.
Much work is needed to rank on Google.
15. Domain History
Some people buy expired domains without knowing their history. If a site had been penalized before or had issues with spamming in the past, it will definitely affect the rankings.
16. TLD Extension
Country specific Top-Level Domain (TLD) can help in ranking geo-specific search terms. However, this doesn't mean you can't rank for a generic ".com" 
17. Keyword in Subdomain
keywords appearing in the subdomain may boost your rankings. But Note that the content of the page will mostly determine its rankability.
18. Domain Registration Length
Google uses a type of domain signal to differentiate legitimate domains from illegitimate ones.
"Valuable (legitimate) domains are often paid for several years in advance, while doorway (illegitimate) domains rarely are used for more than a year. Therefore, the date when a domain expires in the future can be used as a factor in predicting the legitimacy of a domain."
19. Private Who Is Data
Having private Whois data may signal that the domain owner has something to hide.
Matt Cutt stated that "private Whois data can be combined with other factors as a negative signal".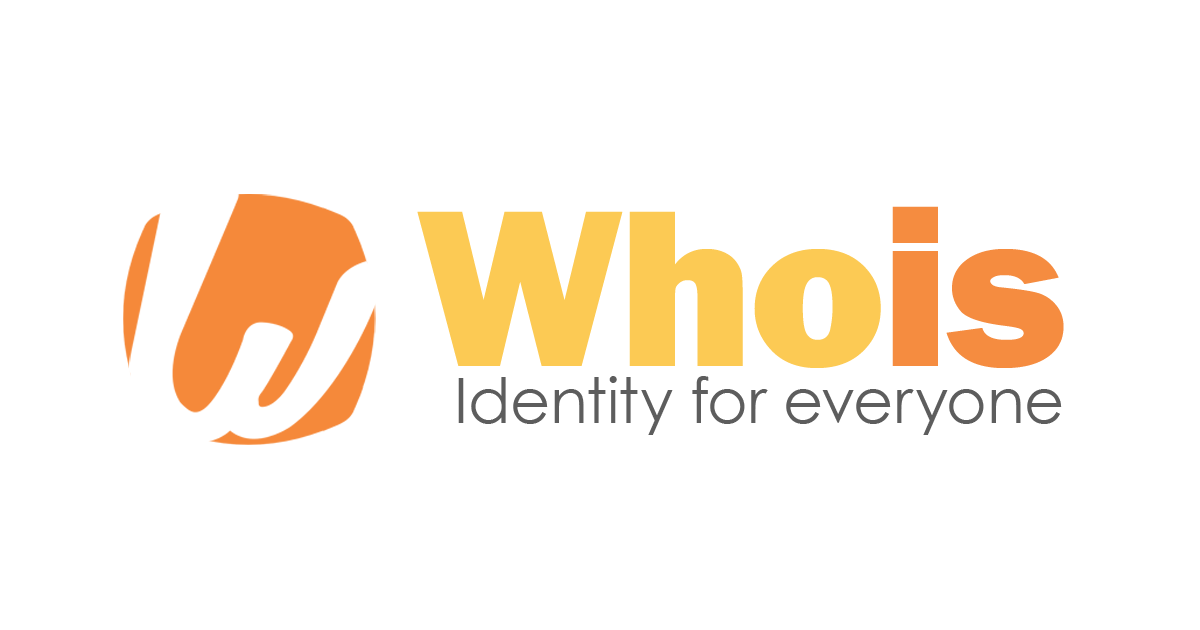 20. Penalized WhoIs Owner
If a spammer is penalized due to his activity on one domain, Google will use this factor to trace other domains connected to the person.
21. Parked Domain
After the parked domains update, Google has been cracking down on websites - removing the associated web pages from their index.
22. Changing Hosting Providers
Migrating from one hosting service provider to another is common on the world wide web. While this is not directly connected with ranking signals, it thus affects ranking.
Google receives signals whenever you change your hosting provider and you may see a drop in ranking due to the fact that it's yet to figure out the number of loads the server can withstand.
Important points to note:
Having a country TLD doesn't guarantee automatic top page ranking. Much work is required if you must rank for related search terms.
Exact match domains have no SEO advantage over branded domain names.
Domain age is not an important ranking factor compared to others.
Country TLD extension may act as a barrier when trying to rank globally.
Page-Level Factors
Understanding the page-level ranking factors below will determine how quickly your web pages can show up on search engines.
23. Keywords in URL
Having keywords in the URL increases your site's visibility on search engines. It's a big ranking factor that you should not ignore.
24. Keywords in Title Tag
According to Moz, placing keywords close to the beginning of a page title helps in ranking.
Keywords in the title not only help search engines but also help searchers understand what the page is about.
25. Keywords in H1 Tag
The H1 tag has more weight in terms of signal than any other heading tags (H2 - H6). You should take advantage of this by including your target keyword within the <h1> tag.
The H1 tag together with the title tag form a stronger ranking signal that'll increase your site's visibility.
26. Keywords in Meta Description Tag
The meta description tag itself is NOT used as a direct ranking factor. But, your page's description tag tends to impact click-through-rate (CTR) which is a key ranking signal.
27. Keywords in Other H (heading) tag
The fact that Google places more emphasis on the H1 tag shouldn't stop you from optimizing other heading tags with target keywords. 
Although H1 is a top-level heading, H2-H6 are as important as the H1 tag.
"Google uses these tags to understand the structure of your content," said John Muller
28. Keywords in the alt attribute and title tag of images.
Google uses unique images to rank web pages. And the only way you can teach Google bots to know what the image illustrates is through proper use of keywords in the alt and title tag of the image.
Although Google is fast learning how to read images using machine learning and may improve on that so that they don't depend on keywords alone.
29. Outbound Links
John Mueller has explained that outbound links are not part of what Google uses to rank web pages.
But maybe a positive signal about the quality of the content.
Who you link to can be used to understand what your web page is about. And so, if you link to a spammy site, Google knows and may start monitoring your activities.
30. Internal Links
Using relevant internal and external links will indirectly increase your site visibility on search engines.
A link from a page with high page authority (PA) will boost another page of your website when you link to it.
31. TF-IDF Analysis
Keyword frequency - how often a keyword appears in a document easily helps search engines to know the context of the webpage.
TF-IDF means Term Frequency-Inverse Document Frequency reflects how important a word is to a document in comparison with other words.
32. LSI keywords in content
Latent semantic indexing (LSI) keywords is a content quality signal that helps search engines extract meaning from words that have more than one meaning.
For example:
Apple is a keyword that can be ambiguous in a context. To add meaning and clarity, if you're writing about nutrition then you'd want to use "apple fruit"
But, if you're writing about technology then you'd want to use "Apple phones" or maybe "Apple iPad or laptop" in your copy. 
See how that clarifies the ambiguity that keywords may pose to search engines?
33. Rel=canonical
To save yourself from content duplicate issues, use rel=canonical. This tells the Panda algorithm not to flag your web pages for content duplicates.
Content duplicate is not as serious as most people tag it to the point that it creates panic when sharing content on the internet. Read this to better understand how and when you can cross the lines.
An important point to note
W3C Validation is just warnings. They don't affect the crawling of your website neither do they affect the ranking of your webpages.
When possible, get rid of the W3C Validation errors.
Don't use underscores in your title tags.
Avoid keyword stuffing. Use it well and let it flow naturally.
Avoid irrelevant or unrelated keywords.
Linking to other websites from within your content serves as references to readers.
Use internal linking very well. This way, when someone scrapes your content, they'll end up scraping the links to your pages unknown.
Site-Level Ranking Factors
Site-Level factors are those that affect the overall optimization.
34. Domain Trust
A trusted domain can enjoy a higher ranking on search engines. It's a strong ranking factor. Evidence of this is contained in a Google Patent titled "Search result ranking based on trust".
[Insert patent image]
35. Contact Us/About Page
Consistency in the contact information provided to Google (in the case of Google my business), and on your contact-us page is essential and part of EAT.
EAT is part of Google's Quality Rater's guidelines and it stands for:
Expertise
Authoritativeness
Trustworthiness
Make sure that this information matches well with your whois data. And include the about-us page in the navigation menu.
36. Site Architecture
Organizing your site structure in a silo - "silo structure" helps Google to understand your site by knowing the number of clicks away from the homepage right from the URL structure.
37. XML Sitemap
An XML site map is a file that allows the webmaster to submit their site URL to search engines for crawling.
Having an XML sitemap submitted to Google signals to crawlers and helps Google bots index your site. 
You don't necessarily need a sitemap if your website is well structured that Googlebot can crawl through easily.
This doesn't help you to rank in anyways, but it does help spider crawl and index your site, which are the first step to ranking.
38. Site Uptime/Downtime
Frequent downtime-uptime due to poor site or server maintenance can affect the consistency in ranking position. And along with downtime can signal to Google to de-index your website. Although, this would be reversed once your site is up again.
39. HTTPS/SSL Certificates
The presence of HTTPS on your site tells search engines it's secure to visitors. HTTPS adds a layer of security (SSL) to the traditional HTTP. And this helps build trust in most especially YMYL websites.
When you obtain an SSL certificate, make sure you 301 redirect to HTTPS.
40. Mobile Friendliness
With Google now using a mobile-first indexing approach, optimizing for mobile devices is no longer a choice, it's a must if you want to improve organic traffic to your site.
Google uses the mobile version of your web pages for indexing and ranking purposes.
41. Site Speed( Loading Time)
As users now want to find quick answers to their questions, in order to meet up, Google introduced page speed as a direct ranking factor.
It is important that you optimize for speed - both mobile and desktop - more importantly, mobile speed.
42. Server Location
For geo-specific searches, the location base of your server can affect your ranking. A faraway server will affect the load time. 
The distance between your website visitors and server has a great impact on the load time. And also, the more websites connected to a server, the more resources will be used - resulting in slow responses.
43. Number of Indexed Pages
Although this isn't a ranking factor. But it does affect the overall site visibility.
The more pages indexed on Google the more your chances of ranking for many different keywords.
44. Site Freshness
Just like content freshness sends signals to search engines that a page is up-to-date, the aggregate update to individual web pages will affect your overall site freshness.
45. Interstitial Ads
Having interstitial Ads on mobile will affect your site's mobile ranking chances. 
Mobile intrusive interstitial Ads penalty acts against using interstitial Ads on mobile as it can provoke users.
46. Reviews
Positive reviews show that users are pleased with your services or products and this can be used to rank your website above competing websites.
The same way positive reviews improve your visibility, negative reviews also can affect your site's reputation on search engines. This is very crucial when it comes to local SEO.
47. PageRank Sculpting
Abusing PageRank flow in your website by no-following all outbound links and some certain internal links in order to control PageRank flow can get you into trouble.
Users Engagement and Experience Ranking Factors
Poor user engagement will signal to Google and thus, affect your rankings.
Google uses user engagement to rank pages by calculating the:
Time on-site
Pageviews
Bounce rate
Whether you've Google Analytics installed or not, Google knows when a user leaves your site satisfied or unsatisfied.
48. Pogo Sticking
When people click through to your site and immediately go back to the search results page and click on another result, it signals to Google that the user doesn't find the content useful.
Pogo sticking is a term used to describe when someone made a click to your site and immediately bounces back to the results page.
But, if a user visits your site and spends lots of time and without returning back to SERP, Google will see your page as relevant and would be happy to match the result to a similar query whenever anyone searches.
49. Bounce Rate
Bounce rate measures how people interact on your site. Whether they visit another page, make a click on any button or subscribe to newsletters.
The percentage of users who navigate away from your site after viewing only one page is called bounce rate.
A higher bounce rate will affect how Google perceives the quality of your site and this can result in a drop in rankings.
50. User Generated Content (UGC)
If you run a blog, pages on your site that attract lots of comments and users interaction are a quality signal to Google.
51. Returning Visitors and Direct Traffic
Returning visitors mostly contribute to direct traffic. And direct traffic is a sign that users find the site useful. This can contribute to EAT.
Social Media Ranking Signals
Social media plays a role in how Google perceives your site. Although, Google has said that they don't use social signals to rank web pages but it thus indirectly affect rankings.
52. Social interactions
The more likes, shares, and tweets your page get the higher its chances of ranking higher. Social interaction as a direct relationship with user engagement and together signal relevancy.
Summing it up
Understanding Google ranking factors will help you to increase your rankings and ultimately drive more traffic to your site by focusing on what works in 2020.
Here's a recap…
We started with backlink ranking factors, which is very crucial. Your aim should be getting backlinks from:
High authority sites
Sites within your niche
Shoulder niche websites
As this will signal votes of trust to Google. And trust is important; Google needs it to be able to vouch for your site.
Domain-level Ranking Factors - your domain name matters and can affect the rankings of your web pages. Keep your domain clean.
When you opt to buy expired domains, always do your proper check:
The domain history
The spam score
Other domains linked to it.
Note: keywords in domains doesn't guarantee that you'll rank at the top of the page. Carefully choose a domain name that fits your business. 
Make sure it's short, and that users can easily remember.
Site-level Ranking Factors - the overall SEO score of your site will affect how search engines see your site.
SEO when done right will make your site search engines friendly.
Also, watch out for domains that are linking to your site. And ensure that the overall loading speed of your site is faster than the average website's.
Page-level Factors - SEO is a page-level exercise. Individual pages when optimized in line with the best practices, will affect your overall SEO and also make your website search engines friendly.
Users Engagement And Interactions - remember this factor and how it plays an important role in your rankings.
Google's aim is to connect users to relevant and useful resources online. If you're optimizing for Google, don't forget that users are the ones you'll be doing business with and not robots.
Social media ranking signals - if you have not considered social media as part of your SEO strategy, start now!
Interactions on your social profiles send out signals about the quality nature of your business or brand. Google looks at the popularity of entities.
The more interactions you have with people the more the popularity of the entity associated with you (name, business or brand).
Got any questions? Ask in the comment!