As customers turn to Google in search of the best products and services near them with fast answers to their queries, local SEO becomes more important than ever for local businesses.
Local SEO is an essential part of search engine optimization which focuses on small to medium businesses that operate on a regional level.
For instance a flower delivery business in Ikeja with another branch in Lekki or Ikorodu Lagos, or Ibadan.
Or a flower delivery or food delivery company located in Ikeja but serving food across Lagos.
Local SEO ensures that whenever customers are searching within your delivery reach, your product comes up on Google. Local SEO prioritizes appearing on SERPs in a specific location where users are searching from.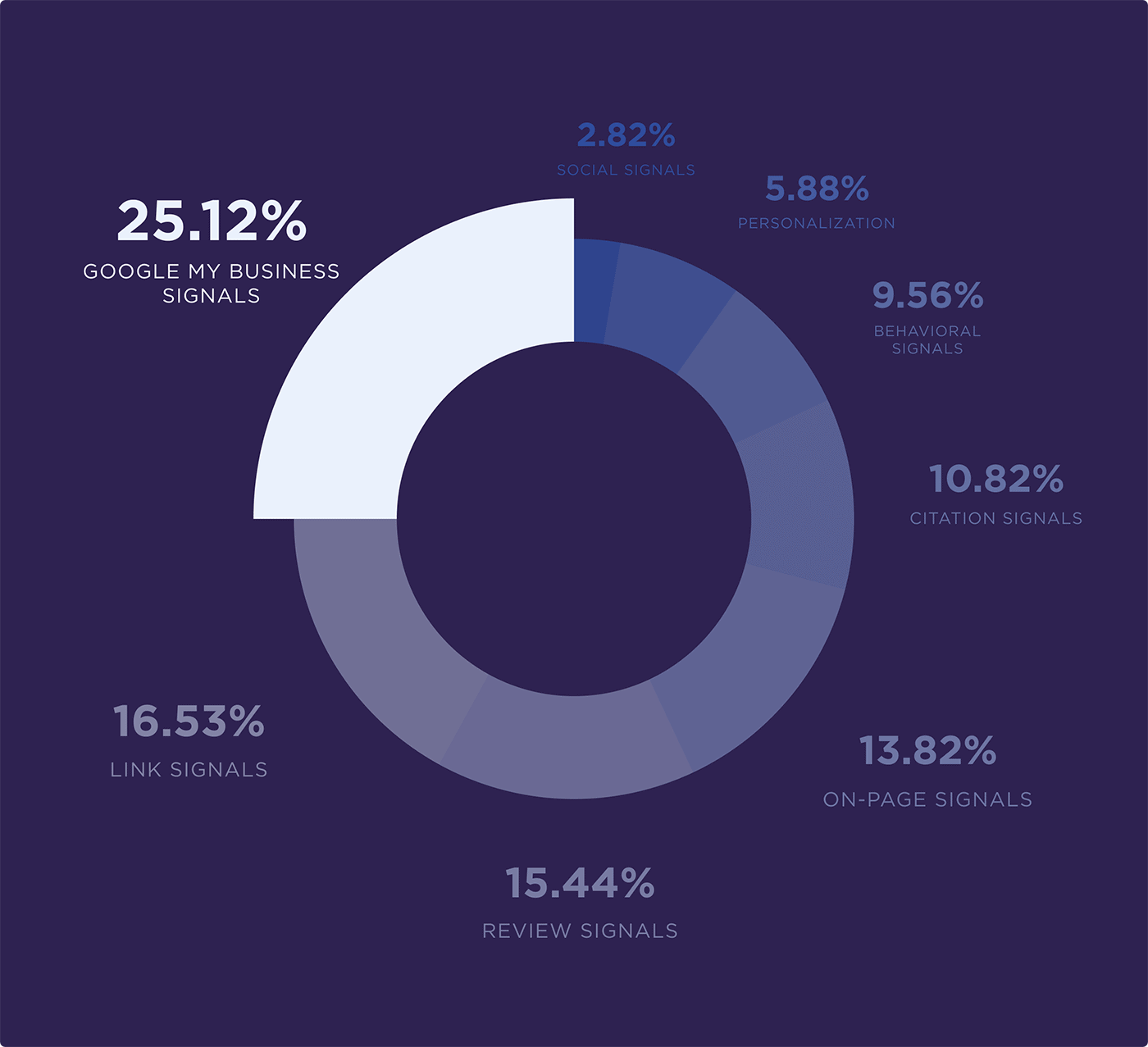 Local businesses need a strategic and targeted approach different from that of general SEO.
This strategy will ensure that you send the right local signals to Google search and position your brand, products and services above competitors. This means more website traffic, leads, and conversions.
According to a study conducted by ReviewTrackers in 2021…
"42% of millennials who perform a local search will visit the business most of the time.
They are also 50% more likely to use local search when they're on the go — and twice as likely as other age groups to search for a business to visit immediately."
Here are ways to optimize your products and business website for local customers in Nigeria
1. Create a Google Business Profile
The very first step that local businesses can start with is creating a google my business account. However, creating a google business is not just enough you need to optimize it for google search. Optimizing your Google business profile is the most effective way to gain visibility, rank top of the Google search result page (especially on the local pack of SERP). You could also benefit from the Google search Knowledge panel and Google Maps from searches such as "near me" the moment you create your profile, provide all the requested information and optimize it for search terms your customers are using to find products, services or problems that your products solve.
Steps to optimize your Google Business Profile on Google:
Create a Google Business Profile and verify that you own the business;;
Select the category your business belongs, with adequate description and include the products and/or services you offer;
Include your business logo, opening and closing hours, mode of operation, payment methods, upload your products images;
Google will provide you a link that you can send or share with your existing customers to review your business online;
Respond to customer reviews - it's possible you get a mix of positive and negative reviews from your customers but whatever the case is, you should respond professionally.
Publish posts (announcing products, events, and special offers On your Business Profile, regularly publish posts about offers, products launch or events about your business.
Note: make sure you provide accurate and up-to-date information.
Related Article: Law Firms, Laywers or Attorney SEO
2. Get reviews from your happy clients or customers
Customer reviews are like social proof for your business. It encourages other local customers to buy what you offer because according to a survey conducted by BrightLocal, 85% of customers believe online reviews as much as personal recommendations.
Identify your happy customers (the sales team should help), ask for them to provide feedback after the purchase. You can also send them a post-purchase email with your google business profile link.
But to ensure you are only getting reviews from happy customers or clients, make sure that you've already got positive feedback by sending a survey. After each customer reviews, respond by appreciating the time they took to provide the review. This is necessary because a review could be a game-changer for your business.
3. Optimize for Voice Search
I understand some people might want to disagree with this, but as it is, Voice Searching is gaining popularity among Nigerians unlike a few years ago.
And because this will keep growing rapidly in the coming years, it is important that local businesses start optimizing their business profiles for the few per cent already using the Voice Search functions in their mobile phones.
How this is different from the normal way of searching on Google is that the customers, while on mobile tend to use more long-tail keywords. People speak faster than they type and it's easier to ask questions using the search voice. Therefore, it is important for local businesses in Nigeria to accommodate the long-tail conversational tone and match them with the search intent.
For example:
A customer in Bode Thomas, Surulere might use "coffee shop near me" on Google search but on voice search, that same customer might decide to ask "where can I get a coffee shop in Surulere?"
4. Create Content on Local News Stories
Dominating the local market requires publishing relevant articles that directly target and grab your local customers' attention.
The way to go about this is straightforward. You simply create content that targets each location where you serve the audience from.
This way, when your customers are looking for information around the news stories, they can find your content and through your content discover the products and services you offer.
Here are some tips:
Create blog posts or videos based on local news stories, or events.
Set up web pages on your website and create quality content that address each location or region of your business reach
This strategy can help you feature and rank top of the search engines.
5. Optimize Your Website for Mobile
Mobile usage is on the rise every day and as many people turn to their smartphones to ask Google questions or type in some keywords, it is crucial that local businesses in Nigeria optimize their business website to be responsive on different mobile phones.
According to a study carried out in 2017 by Acquisio, over 75% of all mobile searches that exhibit local intent actually produce in-store, offline visits within 24 hours.
This is not coming as a surprise as the SEMrush keyword research tool reveals the search intents to be "Transactional.
In another study by Stone Temple, results showed how the shift to mobile is occurring faster than the desktop as the mobile visits to websites grew from 57% in 2016 to 63% in 2017, and the overall visits to websites from desktop shrunk from 43% in 2016 to just 37% in 2017.
If there is only one thing that this data is showing you, it is definitely to optimize your website for mobile to gain a ranking advantage in the local SEO pack.
Factors to consider when optimizing for mobile responsiveness:
Speed: Your website should load as fast as possible (aim at under 3s).
Images: for your website to load faster you must resize and compress the images.
Font size: most people nowadays explore websites from their mobile phone. Making the font size bigger will help visitors to easily read and scan through your content.
6. Optimize With Local Keywords
Keywords are search terms users use to find information, services or products online. Therefore, for your products or services to be discoverable when users are searching through search engines such as Google, you will need to figure out those keywords, create content and optimize the content with the keywords.
Because you are targeting a local market, your keywords must be relevant to the customers.
A great way for small local businesses to start with choosing the right keywords is keyword planner - a free tool owned by the dominant search engine - Google.
Although there are many paid tools out there, which typically provide additional information, the Google keyword planner will get you rolling.
7. Create Location-Specific Pages
Location pages are a must if your business has more than one location in an area. These pages need to provide the following, at a minimum:
If your business serves more than one location it makes sense to create pages with information specific to each location.
Regions and generally the environment has an influence on business operations.
For instance, while a restaurant in Lagos can operate till around 12 AM, the same restaurant branch may close at 8 PM in a place like Ede, Osun state.
Security can also affect operation. So here are some ideas on the type of content to fill on each page:
Store opening hours;
Name, address, and local phone number;
Location-specific descriptions;
Local testimonials
Promotions and offers
Parking space availability
Google Maps attached to each location page
Note: Each page must contain unique content to avoid duplicate issues
8. Create Profiles on Local Online Business Directories
Examples of online local business directories websites in Nigeria Finelib.com, Nairaland.com, Lagoslist.com, Lgtnigeria.com, just to name a few.
You can find more here.
Creating a profile on this platform will help you get your business to your local customers, gain more visibility on search engines and ultimately more traffic to your website.
To get your company listed on the local business directories, sign up and provide your:
Business name
Address and phone number
your website URL
Description of your business
Note: The information you provide on each of these platforms must be consistent with that of the information on Google and Facebook pages.
9. Get High-Quality Local/Regional Backlinks
Here's why you have to treat the #4 points mentioned above seriously. If you can spend time crafting highly engaging and unique news stories type of content, your chances of getting links from local websites are high.
Links from authority websites will help your site SEO and increase your rankings on search engines.
One of the top-ranking signals on Google is backlinks, which literally means links pointing to your website from other websites.
10. Create and optimize your Facebook/LinkedIn Pages
How does this affect your SEO?
Search engines use several ranking signals to rank websites on their results page. One of those signals is backlinks, which we discussed above. Another one is social signals. Social signals will improve your off-page SEO through mentions of your brand across social media.
11. Have a Dedicated Webpage for Each Service You Offer
Many businesses in an attempt to save time lump up all their services or products on the same page. But this may not benefit your local SEO and the way Google will perceive your website from an authority perspective
Just as you create different "about us pages" with information specific to the location you are targeting, you should also create different pages for the services you offer.
The Future of Local SEO in Nigeria
Let me first bust the myth that SEO is dead. SEO is more than alive and it will continue to grow stronger even as AI advances.
SEO is dynamic and it changes really fast.
AI will only make it much more fun but at the same time more challenging than before. As voice search technology grows, the Nigerian local businesses will have to adapt from the regular optimization (non-conversational keywords) and switch to more long-tail keywords.
While the search intent may be a bit easier many local businesses will have to create many short pieces that address users' concerns.
Local SEO is not just about creating an account/profile on Google. You also need a website with at the minimum, a homepage, "contact us" page, "about us" page, and service pages.
We believe this guide can get Nigeria local businesses started on doing SEO, that is optimizing their products and services in the local markets.